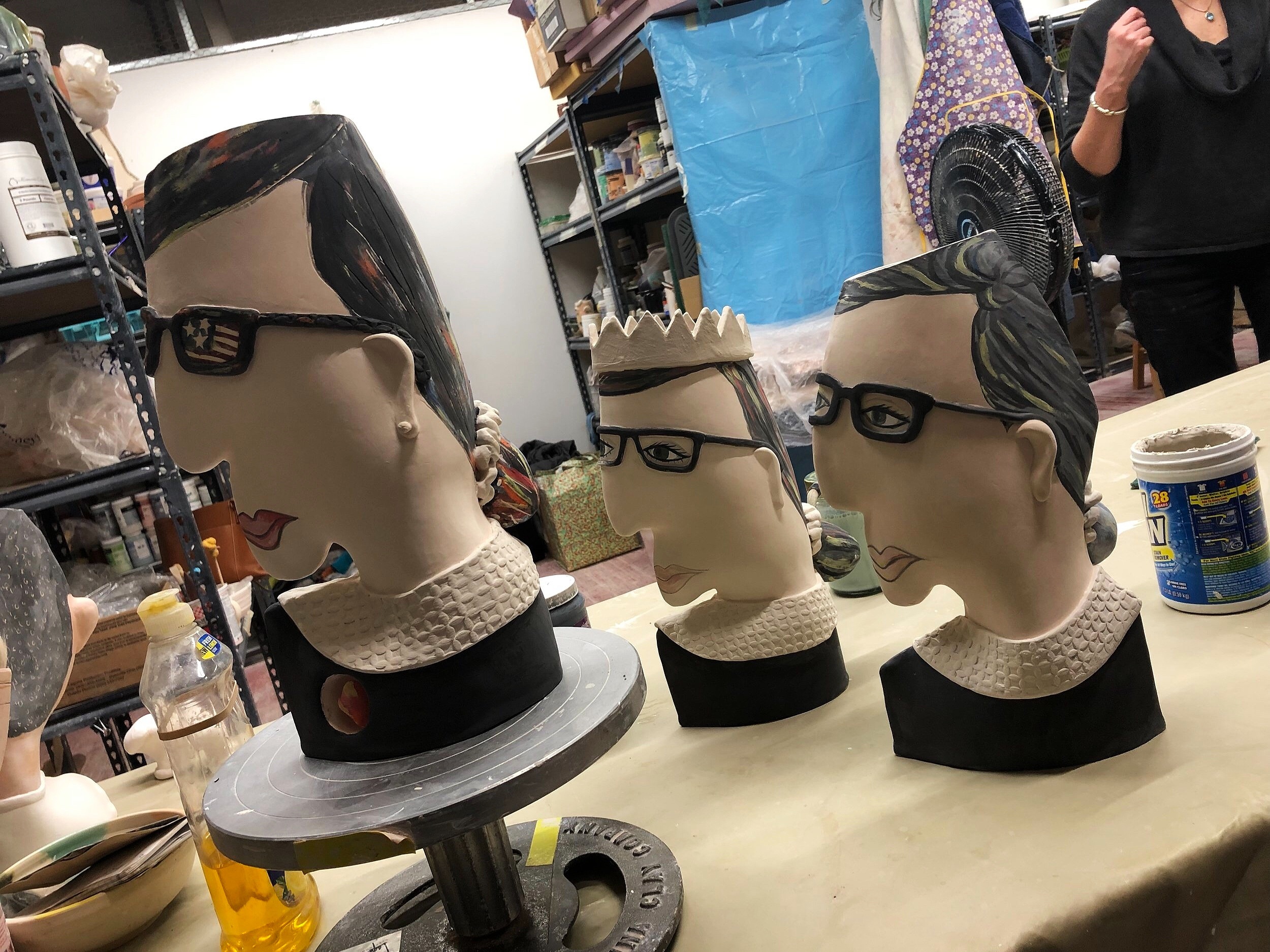 Spoiler alert - RBG Army!
Ruth Bader Ginsburgs on their way…
Spoiler alert - Space!
US Astronaut and Russian Space dog (Laika) in process….
freckles in progress
freckles and stop drop and roll match strikers greenware.
bad cats
protester
keep your tiny hands off my rights.
Donald before the spray tan.
at the clay school... Lydia Pinkham building, Lynn Mass.
Humpback whale in process.
fingers crossed... she is still drying....long and slow!
Blue dog in process
Goin in the kiln